Change Begins With Self-Awareness



Change Begins With Self-Awareness
In my advisory experience I get many potential clients reach out to help them with their organizational transformation agenda. While it is easier for them to talk about the business outcomes they are chasing, many read their organizational readiness more fleetingly. No organization, however, can change itself unless there is a higher level of collective self-awareness. And to get there we must start with the individual, beginning with the Chief Executive. Unless individual mindsets change, the collective will never think or behave differently.
The journey to becoming more self-aware is never easy. It does not have one Eureka moment. It is powerful questions, honest introspection and eventually resolute willingness to change that solves the equation. You cannot mandate self-awareness, you can only induce one. I am sharing some key markers that I have found useful in driving or facilitating change, both in an individual and in a firm.
1. Help Build The Context :
Unless there is a stimulus to change, human behavior is happy with as is. There is either ignorance or denial. Many times it is both. Helping with some honest questions and slowly drilling down to the individual is a great coaching approach. My consistent closure question always is , "do you think then you could be as much a reason for the problem as you are the cause of past success ?". Often this is the entry ticket to preparing the individual to focus on greater self/awareness.

2. Mix of Tools:
A selection of psychometric instruments, 360 degree feedback ( maybe even a physical fish-bowling) and some more conversations with strong silent pauses helps build a greater appreciation of the whole. People love the affirmation of self-belief but often stew with data that is to the contrary. The need to absorb the input rather than clarify, counter and explain must be insisted. The more you allow yourself to reflect on the inputs, the more you start seeing a better gestalt, even if you do not quite like it.
3. Share it yourself :
Self-awareness is not just about knowing oneself. It is about owning your vulnerability. It is important one shares the essence of one's being with people you work or live with. You share the good but you must always share what's not scintillating. This honesty actually adds to the respect for you rather than makes you look weak. This myth and worry is one big reason why the journey of self-awareness falls short. You seek help and support from your circle to work on your areas of improvement. And almost always, you get support ! Even more, it encourages others to also do similar sharing. Individually and collectively everyone starts getting better. And feeling better.
4. Celebrate the Journey :
As you work on your self awareness follow through, you will discover more of yourself. And we thought we really knew ourselves. You will discover some strengths that you were blind to, as a possible Johari Window would put it. You will discover things that you never wanted to acknowledge but now you want to work on. Applaud yourself. Acknowledge anyone who compliments you on the change. Pinch yourself if someone still reminds you of your gaps. But never be too hard on yourself. Remember self-awareness and after is a journey. Enjoy that rather than be stressed. Improvement must energise you, not sap you.
5. Unfreeze - Freeze - Unfreeze Loop:
Building self-awareness and working on it is an infinite process. There is no end to being better. Leverage your strengths in so many creative ways. Work on the developmental areas and plug them. Freeze the new state. And yet, unfreeze again. Keep building on self-awareness. Raise the bar for yourself again. And keep the virtuous cycle a lifelong resolve.
Organizations do not change. People do. Individuals do. The more individuals become self-aware they will build a wider angled perspective. They will look beyond their own foggy lens. And when individuals start changing, institutions start changing. Self-awareness is a wonder drug. It will help you and your collective become healthier.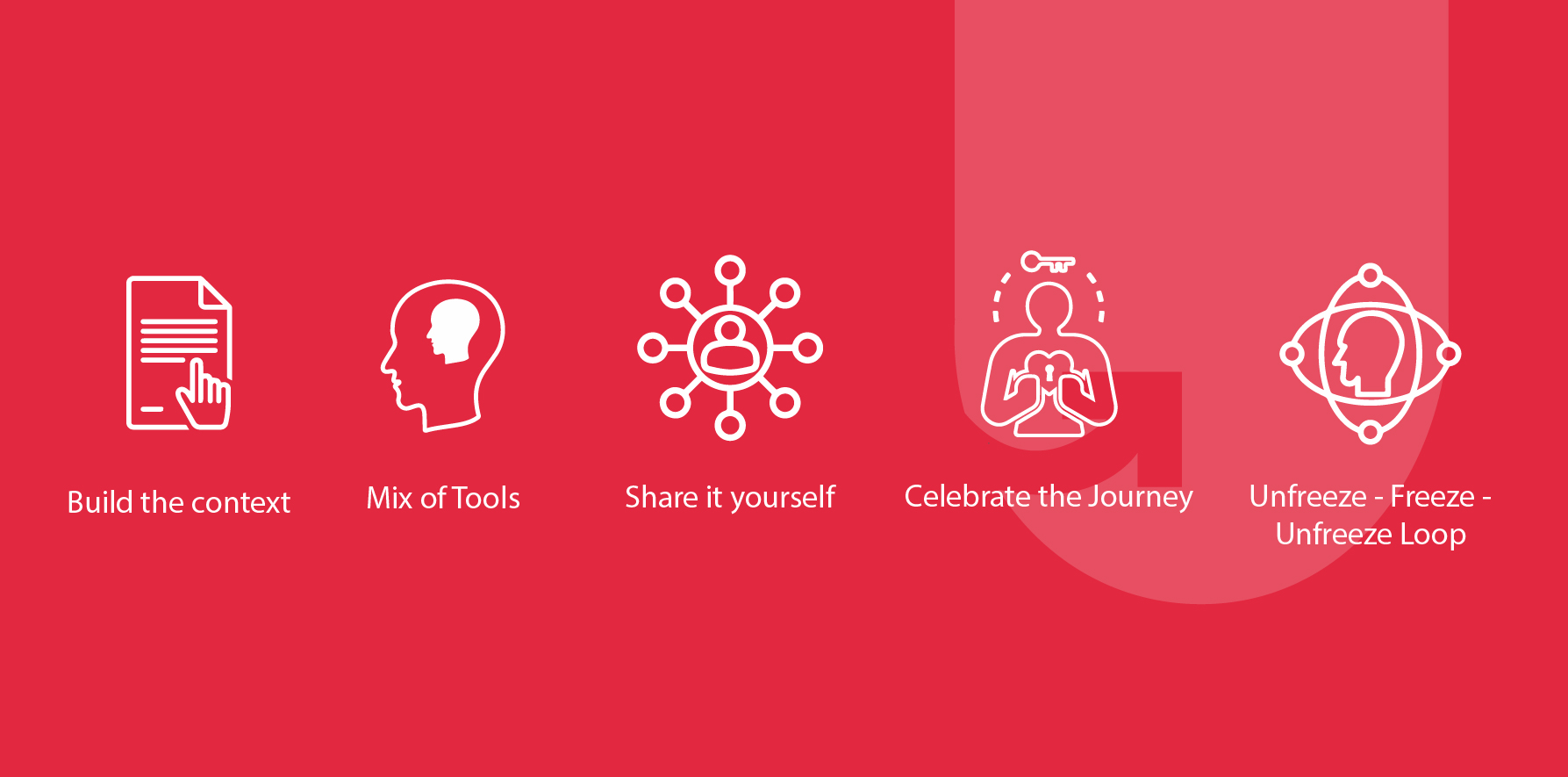 President & Global Chief People Officer at the pharma major, Cipla. Global CHRO at two Indian majors, Dr.Reddy's and Tata Motors.